Senior Warden Kidnaps Treasurer and Junior Deacon for Tri-State Masonic Road Trip
Our Senior Warden, Brother Gerry, conscripted Brother Patrick (Jr. Deacon) and Brother Lee (Treasurer), for a mid-summer road trip to Kentucky! We all remember the occasional road trips when we were growing up…hitting the gas without an agenda and enjoying cruising the black top for some fun and excitement. Well, this was no exception.
Our destination was Hopkinsville, Kentucky – where Brother Gerry's family is from originally. Brother Lee made an astute observation that it only took 2 hours driving time heading south of Chicago before we started hearing southern accents. Our 3 day road trip adventure took us to a variety of interesting places almost too numerous to count.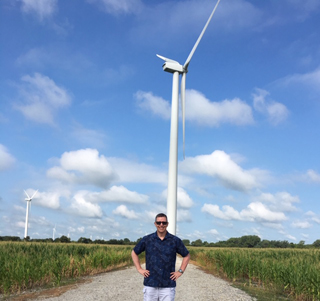 Our first day saw us through a huge wind farm with enormous 10 story tall fans as far as the eye could see rotating in the summer breeze.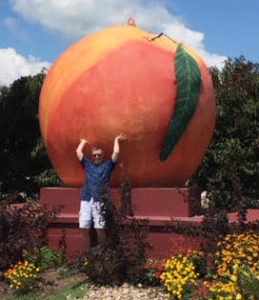 This was followed by Brother Patrick trying to roll a Giant Peach.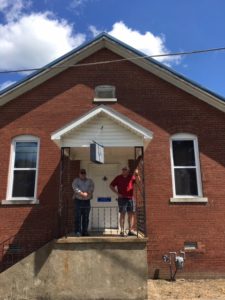 Shortly after that, we drove past a local lodge in Crofton, Kentucky – L.M. Cox Masonic Lodge #327. The modest lodge was closed, but we took the opportunity to take a pic on their porch.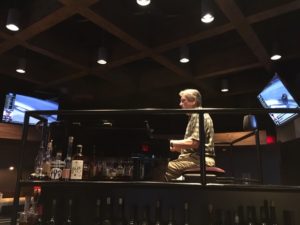 In the evening, we visited Harper House steak joint in Cadiz, Kentucky which sported a pianist who new every song you could throw at him.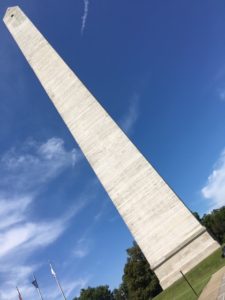 Our adventure the following day saw us visiting the local historic Jefferson Davis monument, followed by a sojourn to see a bit of Nashville, Tennessee. Brother Lee's own brother was kind enough to host our visit and acted as our impromptu guide.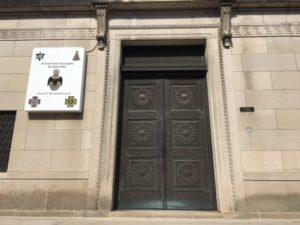 After a BBQ lunch, we made a brief stop by the Grand Lodge of Tennessee (note the lack of door handles). Sadly, we knocked and no one was home…but the pics on line show the awesome interior of this building. It would have been great to see their library…maybe next time.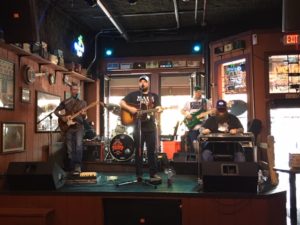 We followed this by enjoying some live country bands in the evening (so many live bands to choose from…what a musical place).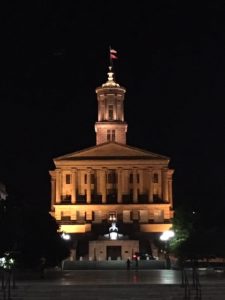 Finally, as we left for the night, we had a chance to glimpse the Tennessee State Capitol building all lit up. What a fantastic town!

Our final day saw us meandering around country roads, and visiting the local Masonic temple in Hopkinsville – Hopkinsville Lodge #37. It was ironic that they had had their stated meeting the night before – opportunity missed! But their facility looked beautiful and they have a HUGE parking lot. I could only imagine the BBQ's and functions they could host on their property.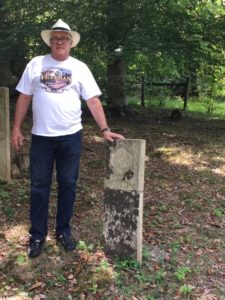 Our meanderings took us to Brother Gerry's family cemetery nestled deep in hills adjacent to cornfields. Masonry runs deep in Brother Gerry's family, as does his family's history in the initial formation of this wonderful country.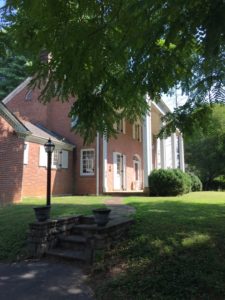 With our meandering over, we toasted with an ice cold beer, and said goodbye to Brother Gerry's southern home.
A great trip, filled with family, brotherhood, history, laughter, music, great weather, and a seemingly endless supply of relaxation. If you ever have a chance…try to go an a 'Masonic Road Trip' with a couple of brethren. It is certainly worth the investment!